Here are some pics of the two latest bags to be felted. I still have a booga and a matching ipod cozy that needs to be done as well. I've been a knitting machine lately!

Here is my Sophie: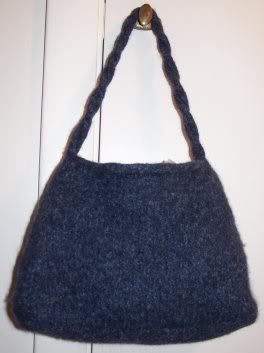 Here is my own creation:



I'm still working with the second one to perfect the pattern. I think it's a cute bag though. Here is a pic of both of them together.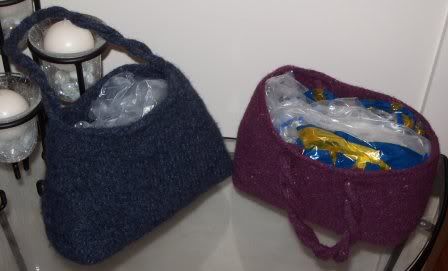 Like the Ikea bags inside? ;)